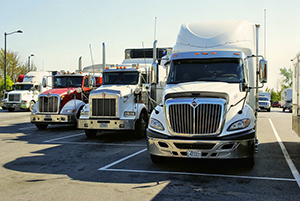 Commercial truck insurance is a type of insurance that covers the business of transporting goods from one location to another. These policies can cover both damages to the cargo and commercial auto as well as injuries done to people in the process of moving these goods. This guide will review what commercial truck insurance is and how it works, who needs it, how much it costs, different coverage options, requirements for businesses, how to get a truck insurance quote, and the best low cost insurance providers.
What is commercial truck insurance?
Commercial truck insurance is insurance that insures businesses that use vehicles for commercial purposes. For example, if you own a construction company, then you need to have commercial truck insurance. Some of the most common commercial vehicles used for commercial purposes are tractor-trailers, trucks, fire engines, and vans. When is commercial truck insurance required? In order to use the vehicle for commercial purposes, you must have commercial truck insurance. What types of truck insurance are there? Common coverages include primary auto liability, general liability, physical damage, bobtail, motor truck cargo, trailer interchange, medical payment and uninsured/underinsured motorists.
Why do I need truck insurance?
Regardless of industry all truckers face risks that should be covered by insurance. The most common and comprehensive type of policy business owners invest in is general liability insurance By providing coverage, you'll minimize your risk in case of an accident and lessen the loss of cargo. Some of the risks general liability insurance covers are bodily injury, property damage, medical payments, legal defense and personal injury. While general liability is the most important type of insurance to have, there are several other forms of coverage that are important like commercial auto insurance, cargo insurance and workers compensation.
How much does truck insurance cost?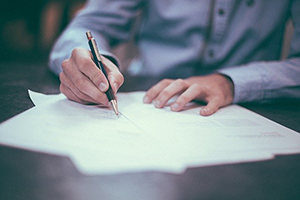 The average owner-operator cost is between $175-200 a month provided that they are leased to a motor carrier. Of course, there are certain circumstances that will have an impact on the price of the insurance premium. For example, a 3,000-pound tow truck will cost around $2,000 to insure. Commercial truck insurance covers all aspects of your truck and equipment, including drivers. How do I get a truck insurance quote? A good truck insurance agency can give you a low-cost truck insurance quote online with minimal personal information. while you can get an insurance quote online, it's probably not as accurate which is why you should always make a phone call that way the broker can give you a cost-effective policy that meets your business's requirements and your budget.
What does truck insurance cover?
Commercial insurance covers business owners and help truck drivers protect their assets from the financial damage of a truck collision or accident. It also covers physical damage, also known as bodily injury liability, that is caused by an accident or the physical act of driving. Truck Insurance also protects businesses for property damage caused by a crash or being abandoned after a crash.
Requirements for commercial truck insurance
One of the most important things business owners need to know about buying commercial truck insurance is the insurance requirements. Typically, any business that uses a vehicle that carry goods or more than seven people will need commercial truck insurance. The basic commercial truck insurance needs for cargo is $300k. This can change depending upon the sort of freight you haul. As an example: A vehicle hauler insurance policy can be greater. Also, if you are transporting heavy equipement or something oversized, the insurance coverage requirements for the freight you are carrying may be greater. Obtaining the proper insurance coverage demands for the cargo you carry is very essential. Some brokers/carriers may not accept certain cargo and you do not want to get a freight plan which is declined.
What types trucks are considered commercial? Some of the trucks that would be required to have truck insurance include: pickup truck, tractor, tow truck, fire engine, van, cement mixer, tanker, tractor-trailer, forklift and Car transporter
How do I get a quote for truck insurance?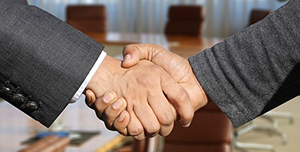 Most of the time, people think of buying commercial truck insurance by calling a local agent. But in this case, it's better to search for an insurance provider online because it's easier to compare policies and prices. You also have the option to shop for a policy from different truck insurance specific providers. You should also note that some online insurance carriers require you to have a business or CDL license. What are the benefits of commercial truck insurance? Commercial truck insurance is an important insurance protection for any business that utilizes commercial vehicles, vehicles that aren't used for everyday life.
Options for truck insurance
There are a number of different insurance policies you can buy to protect your truck. A comprehensive insurance policy offers coverage for both the truck and the driver. This type of insurance policy is more comprehensive than basic insurance, and it's the most affordable to buy. All types of businesses use commercial truck insurance, but some owners and drivers use a more expensive policy.
Best low cost truck insurance providers
To properly understand commercial truck insurance, you need to understand the drivers and businesses that rely on them. Here are some of the most reputable and popular commercial truck insurance providers: Cover Me Insurance Agency and A Classic Plan Inc. provides commercial truck insurance to businesses that use its own trucks and equipment. As a company that provides truck insurance, Cover Me Insurance Agency has a lot of experience in this type of coverage and knows what's required to provide it to commercial drivers. A Classic Plan Inc. provides commercial truck insurance through online insurance quotes. While not the cheapest provider, it's a good option for businesses that can't find anyone that will give them a quote.
Conclusion
When buying truck insurance, make sure that you get the coverage that best suits your needs. Additionally, make sure that you compare different insurance companies to find the best coverage for your business and trucking fleet.