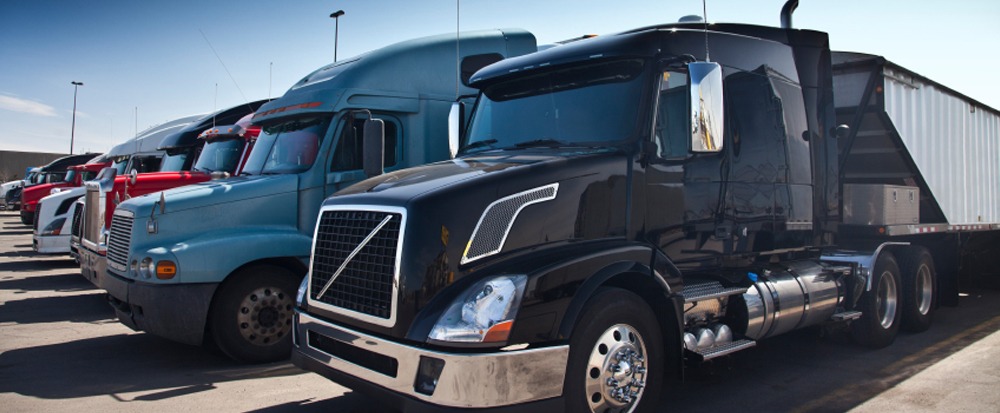 Commercial Truck Insurance & Cargo
Cover Me Insurance Agency is a low cost commercial truck insurance agency specializing in transportation and cargo insurance coverage for owner operators and fleet nationwide. Contact us for a truck insurance quote or rate for your particular needs.
Coverage
We offer all lines of protection for your commercial truck insurance needs, including but not limited to Auto Liability, Non-Trucking (Bobtail Liability), General Liability, Motor Truck Cargo or Commercial Cargo Insurance, Physical Damage, Trailer Interchange and Workers Compensation.
Primary Liability
Hauling hazardous materials, specialized cargo, other peoples' loads, or anything else that might cause a truck accident can have serious consequences. Protect your company from mounting damages with Primary Liability Insurance coverage. No matter what you're hauling, or how large the load is, we can offer you the most appropriate commercial liability insurance for your business needs. Contact our agents today to find out more!
Trailer Interchange Insurance
Trailer Interchange Insurance protects you when your trailer is being pulled under a trailer interchange agreement. Our insurance covers theft, fire, and collision damage in the event someone swipes your property as they pass by on the interstate. If you're on the road, chances are you're hauling loads. From household goods, to products or cargo for businesses, Trailer Interchange has the coverage you need in the event of an accident.
Workers Compensation Insurance
Workers Compensation Insurance has been working hard for over 100 years to insure Fleet Owners who lease on to Motor Carriers. We have a comprehensive range of products designed to address the needs of both the Motor Carrier and Fleet Owner.
ICC Authority
Issued by the Federal Highway Administration, ICC authority is a certification to transport regulated freight across state lines. It is issued with an MC number and comes in different levels of authority. With ICC authority, you're guaranteed to stay on the right track. We have a department that can help with ICC Authority. Contact our agents today to find out more!
Short Term Truck Insurance
Short term truck insurance is a type of commercial truck insurance that covers a truck for a specified period of time. Most short term policies have a term that is between one day, three days or more, and they are often used as a bridge between traditional truck insurance and a more permanent policy. But if you want to drive a semi-trailer long term, you'll need to buy the more expensive coverage the company offers. Short term truck insurance policies are also used as a bridge between employment, as a way to ride through a time of unemployment, or to cover a period of time when a driver is out of work.
Types of Trucks
We cover all truck and all sizes. Some of the trucks we cover are: Semi trucks, Panel trucks, Tow trucks, Box truck, Vans, Cutaway van chassis, Platform trucks, Flatbed trucks, Stake bed trucks, Firetrucks, Motorhomes, Delivery trucks, Dump trucks, Garbage trucks, Refrigerator trucks, Tractor units, Tank trucks, Haul trucks, Heavy hauler, Construction equipment and Tautliner.
Cover Me Insurance Agency has an experienced staff with over 20 years experience that are ready to help with all your commercial truck insurance needs in 48 states.
Contact us if you are looking for a truck insurance policy, semi insurance policy, owner operator insurance policy, fleet insurance policy, or a motor truck cargo insurance policy. Give us a call today at 1-800-726-8376 or fill out our free quote form and we will promptly get back to you.
Habla Espanol.