If you own a business that uses a dump truck often, you will need dump truck insurance.  As a driver, you're responsible for observing the traffic laws and obeying safety regulations. So, if you neglect to scan your mirrors or you don't check your blind spots before driving, you could end up causing a serious accident. On top of that, you could also be held liable for damages caused by your dump truck.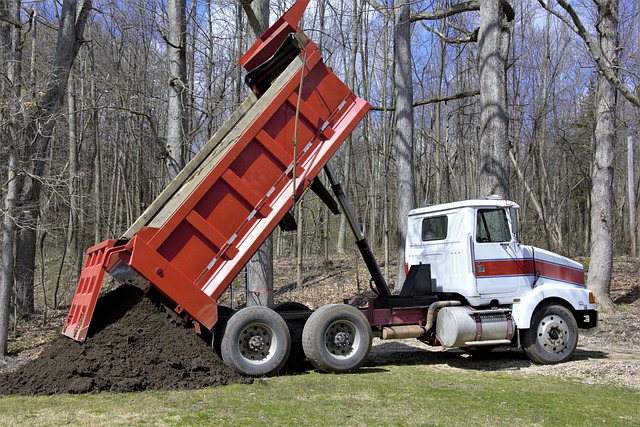 If your business does not get Dump Truck Insurance, you risk having to pay up to $100,000 in damages, which could break your bank. The good news is that there are ways to protect your company from these risks. We will discuss 5 ways to protect your business with dump truck insurance.
1. Make Sure Your Company Has a Policy
It's important that your business has a dump truck insurance policy in place that covers any damages or injuries that may occur to employees, customers, or anyone else on the road because the company could be held liable for them. This makes a great deal of sense, as a business owner, you want to avoid being on the hook for someone else's medical bills and other expenses. If your company does not have this type of policy in place, you will find yourself taking on a lot of risk.
2. Sharpen Your Driving Skills
As a driver, you need to be aware of your surroundings and be ready to react if something unexpected occurs. You also need to know how to slow down and stop if necessary, which is why you need to take driver training. This driver training will teach you how to react to various situations on the road and prepare you for any unexpected dangers. It's also a good idea to practice your driving skills on the road during the off hours, so you can get used to being behind the wheel while you're not delivering goods.
3. Take Driver Training
While some businesses may not have a need for driver training, if you own a business that uses a large truck often, it would be wise to take the necessary steps to protect your employees, customers, and anyone else you may come into contact with on the road. As a driver, you need to make sure you have adequate training to work as a professional driver. This training will help you avoid making mistakes on the road that could lead to an accident.
4. Try to Avoid Being in the Right-of-Way
Since you're driving a massive vehicle, you have greatly increased chances of being involved in a car accident. You can reduce those chances by making sure you stay at least three to five seconds behind the vehicle in front of you. If you don't, you may end up in another driver's blind spot and cause an accident. You should also always use your turn signals when changing lanes or turning. The last thing you want is for someone to rear end you.
5. Make Sure Your Truck is Maintained Regularly
If you own a heavy-duty truck, you need to make sure that it is maintained properly. This means making sure that it has a valid license, that it has been inspected by a professional, and that it has not been reported as stolen or impounded. It's also a good idea to make sure that the tires on your truck are in good shape and that they have enough air pressure in them. These are all things that could lead to a serious accident and could result in your truck being impounded or having to be scrapped.
General Liability Coverage
Finally, you should consider adding general liability coverage to your policy. This coverage will protect your company in the event that someone is injured on the road and you are partially or fully responsible. It will also protect your company in situations where someone is injured on the job and you're not present. All these scenarios are common in a business that uses a large truck.
Dump trucks are large and powerful vehicles that are used to move large amounts of heavy materials. It's important for companies that use these trucks to have adequate insurance coverage. Speak to a commercial truck insurance specialist to discuss the risks that are associated with driving a dump truck.
After reading this guide, you should have a better understanding of Dump Truck Insurance and how to protect your business from these risks.