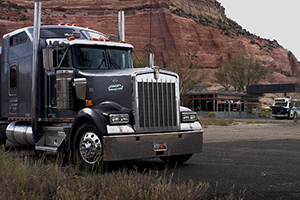 While most people are focused on how much they want to save on their trucking insurance premiums, many forget to consider the option of saving even more with short-term truck insurance. Truck insurance is usually required by all truck drivers, but if you are only making short trips, it may be wise to consider a short term policy.
What is Short Term Truck Insurance?
It is a type of insurance that protects a truck from damages that may occur while it is parked or being driven, for a short period of time. "Short term" coverage, also called "temporary" or "continuous" coverage, is available for numerous types of vehicles. The time period for which the policy is effective, or the period for which the coverage will be in effect, can be decided individually for each vehicle. Most policies cover the period during which the vehicle is parked or garaged for operation, while others cover the period during which the vehicle is in use for transportation.
It is the best way to insure a commercial vehicle while yours is being repaired or while it is being used for a short period of time. A short term policy is a good solution for this type of situation. If you plan on renting a truck for a day, two days, three days or four the best bang for the buck is short term insurance.
Having a short term policy for your truck is a smart decision, one that can help you save money, especially if you drive a truck for a living, but it can be difficult to find affordable coverage. That's why we've created a new class of short term insurance: the daily truck insurance policy. This policy is perfect for people who drive a truck and need coverage on a daily basis.
Who Needs A Short Term Policy?
A short term policy is best if you only need truckers insurance for one to several days. Most short term policies can be bought for a single day and if you need coverage renewal every couple days, then this type of policy becomes more and more important.
The costly mistake of not purchasing this type of policy can result in big costs for you and your company. Why take that risk? Instead, purchase short term truck insurance now to avoid the costly results of an accident.
Types of Commercial Vehicles This Is For
As we all know, we drive cars, we drive trucks and we drive heavy equipment. No matter what we drive, we appreciate the need for a reliable and safe means of getting to and from work and transporting goods and/or materials. Commercial trucks, which are also referred to as trucks, vans and buses, are a necessary part of our everyday lives.
Short term truck insurance is a great option for drivers who are only driving for a short period of time. Here are some sample of truckers that can benefit from this type of insurance.
Commercial trucks – which are divided into two main categories: single-unit trucking and multi-unit trucking. Single-Unit Trucking: A single-unit truck is owned and operated by one person. This type of truck is often referred to as a "one-man" or "one-woman" truck. The owner of this type of truck is the only person that drives the truck. The truck driver is responsible for loading and unloading goods. Multi-Unit Trucking: A multi-unit truck is owned and operated by multiple people, who are considered the owners of the truck. The truck driver is typically the only person that drives the truck.
Factors That Affect The Short Haul Insurance Cost
The short-haul insurance industry is a market that is expanding rapidly. There are currently a number of services available and more providers. However, a number of these providers have a common factor, their short-term insurance product is usually around 12 months. Short-term truck insurance is a term that is often overused and misunderstood. It is often used as a term to denote a product that is around 12 months. However, there are several truck insurance providers that offer insurance policies for a shorter period of time.
Just like standard truck insurance, short haul insurance covers damage to your vehicle and also provides you with personal accident. When seeking a short haul policy you should understand the factors that determine the policy cost. Here's a list of the factors:
Insurance Coverages
Liability Insurance Limits
Deductibles
Payment Plan
Personal Detail
Coverage Term
Pricing
Many truckers are new to the trucking industry, and new drivers required to have insurance on the vehicle they are operating. If you are a new driver, you are required to have insurance on all of your vehicles.
A short term policy rates are designed to cover the risk of driving a truck for a period of time without having the truck under the owner's direct control. Sometimes there are no schedules for short term insurance, but most short term plans do require you to have a way of keeping the truck insured.
The average cost of a truck insurance policy is always a hot topic, but this year it's even more important. If you've been keeping up with the news, you know there's been a surge in short-term insurance rates, and that the industry's been paying close attention to what's happening. The short-term insurance market has been growing and changing.
Example of pricing may be:
1 Day Policy – $140.00
2 Day Policy – $240.00
3 Day Policy – $340.00
4 Day Policy – $440.00
*State required minimum liability limits apply.*
These types of policies usually take less then 1/2 hour to bind.
The information required to bind this type of policy is:
• Vehicle VIN Number
• Driver's License Copy
Where to Buy Short Term Insurance
If you're looking for a cheap truck insurance company that offers temporary insurance, then a short-term policy may be the right type insurance for you. It's designed for people who need coverage for one to four days. These short term truck insurance policies are offered by different insurance companies to meet different needs and for those that their main purposes are to enjoy recreational activities or plan to be employed in the short term truck insurance policy.
At Cover Me Insurance, we understand it is a challenge to find a company who can offer you reliable and affordable coverage. We have been providing Short Term Truck Insurance nationwide to our customers, just as we have been doing for the past years.
There are a few places to get short term insurance from. An agent from Cover Me Insurance Agency would be happy to assist you in finding the best insurance for your needs.