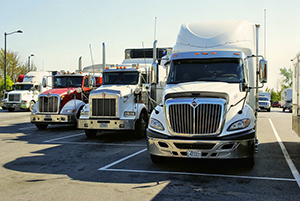 Commercial truck insurance is a type of insurance that covers the business of transporting goods from one location to another. These policies can cover both damages to the cargo and commercial auto as well as injuries done to people in the process of moving these goods. This guide will review what commercial truck insurance is and how it works, who needs it, how much it costs, different coverage options, requirements for businesses, how to get a quote, and the best low cost commercial insurance providers.
What is commercial truck insurance?
Insurance that insures businesses that use vehicles for commercial purposes. For example, if you own a construction company, then you need to have commercial truck insurance. Some of the most common commercial vehicles used for commercial purposes are tractor-trailers, trucks, fire engines, and vans.
When is commercial truck insurance required? In order to use the vehicle for commercial purposes, you must have commercial truck insurance. What types of truck insurance are there? Common coverages include primary auto liability, general liability, physical damage, bobtail, motor truck cargo, trailer interchange, medical payment and uninsured/underinsured motorists.
Primary auto liability
The cost of insurance is a huge concern for anyone who has a truck and opts to drive it. One of the main reasons people choose to purchase a truck is for mobility and to make the daily commute to work and back. Liability insurance will provide you with protection when a third party becomes injured from an accident. It is easy to see how someone can get in a truck accident and not think much of it. However, if the same accident happens again and again, it could be an issue when it comes time to renew truck insurance.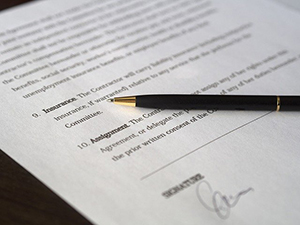 General liability
Your truck may be your home away from home, but it's important to know the level of coverage you have for your truck, and what it covers. It protects you if one of your drivers causes property damage or bodily damage because of a crash. It covers a driver's actions who is operating on another person's premises, like truck stops or loading docks. It also includes load delivery mistakes.
In many cases, your state or province requires that you have at least a basic level of coverage, but even that may not be enough for your needs. Any time you borrow your truck from a friend or use it for a job for a period of time, you want to have a well-rounded policy to cover you in case of a claim.
Physical damage
A truck accident leaves you with physical injury, but more importantly, the pain of insurance worries, especially if you aren't sure what you're entitled to. It is essential to know how to deal with all the aftermath of a truck accident, including the truck insurance physical damage.
Bobtail
Bobtail coverage, also called non-trucking liability, is coverage for circumstances where the truck driver is driving the truck for personal reasons or is off dispatch. Any situations where the owner-operator isn't covered by primary liability coverage, bobtail coverage will cover kick in.
Motor truck cargo
Motor truck cargo insurance is a policy that protects an individual from the financial losses that come from damage and theft. If a motor carrier, its driver, and/or its cargo is involved in an accident, the policy will cover the financial damages that result.
Trailer interchange
Trailer Interchange insurance provides Physical Damage insurance for trailers being pulled under a trailer interchange agreement. This is essentially Physical Damage insurance for non-owned trailers. This insurance protects you if the trailer is damaged by collision, fire, theft, explosion or vandalism.
Nothing is more frustrating when traveling than getting stuck in traffic. The trailer truck insurance protects your investment in the case when the unexpected happens.
Medical payment
Medical payment coverage pays for any medical bills you or a passenger incur while driving or riding in the truck. Medical payment truck insurance is not designed to replace workers' compensation insurance. If you're involved in a truck accident and the driver suffers an injury that is likely to lead to a claim under workers' compensation, you should have the death benefit included in your policy.
Uninsured/underinsured motorists
Trucking companies are an ever-expanding business, truckers are on the move, and cargo is moving on the highways. If you add these three things together, you get a lot of accidents and uninsured/underinsured motorists truck insurance claims. Insurance coverage is a must for truckers, and the most important part of truckers insurance is called UM/UIM: uninsured/underinsured motorists insurance. This insurance will protect you if another person hits you and doesn't have liability insurance.
Cargo insurance
Cargo insurance covers the freight or commodity that you are hauling. The need for cargo insurance is at an all-time high, with an estimated $4.2 trillion in goods being transported annually. This makes cargo insurance especially important for companies transporting their goods by truck.
Workers compensation
You may have heard of workers compensation truck insurance. These are policies that are designed for truck drivers involved in a work-related accident. Did you know that many states have laws that protect employees from injury on the job? The employees are protected under the state workers compensation laws, which are designed to provide financial protection for injured employees.
Why do I need truck insurance?
Regardless of industry all truckers face risks that should be covered by insurance. The most common and comprehensive type of policy business owners invest in is general liability insurance By providing coverage, you'll minimize your risk in case of an accident and lessen the loss of cargo. Some of the risks general liability insurance covers are bodily injury, property damage, medical payments, legal defense and personal injury. While general liability is the most important type of insurance to have, there are several other forms of coverage that are important like commercial auto insurance, cargo insurance and workers compensation.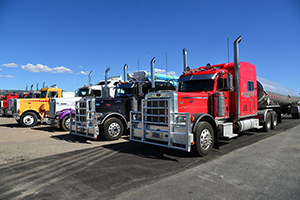 Commercial auto insurance
New Jersey auto insurance laws are in place to help protect motorists in the state, so it's important that you're aware of the risks you are exposed to when operating your car. One of the most common forms of auto insurance in New Jersey is liability insurance. If you are in an accident that results in bodily injury or death, that can result in huge costs, including medical bills, lost wages, and an out-of-pocket loss.
How much does commercial truck insurance cost?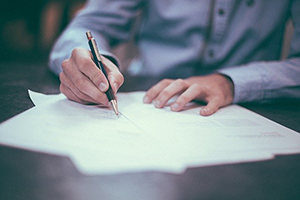 The average owner-operator cost is between $175-200 a month provided that they are leased to a motor carrier. Of course, there are certain circumstances that will have an impact on the price of the insurance premium. For example, a 3,000-pound tow truck will cost around $2,000 to insure. Commercial trucking insurance covers all aspects of your rig and equipment, including drivers.
How do I get a quote? Most commercial insurance agencies can give you a low-cost quote online with minimal personal information. while you can get an insurance quote online, it's probably not as accurate which is why you should always make a phone call that way the broker can give you a cost-effective policy that meets your business's requirements and your budget.
Types of Trucks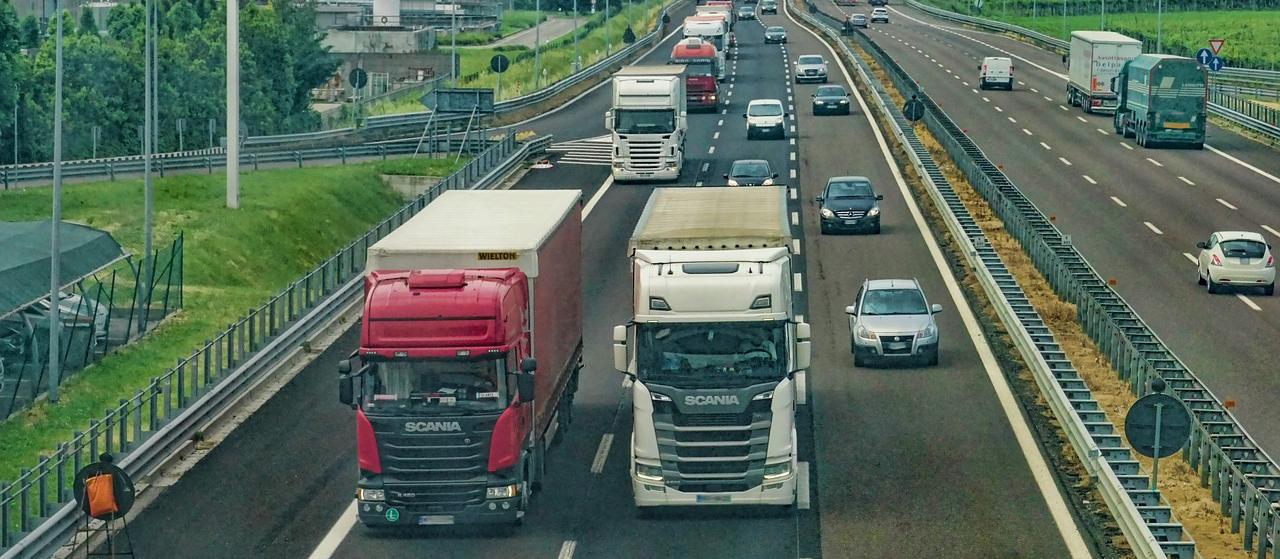 Small trucks
Mini trucks, small Commercial vehicles used for delivering light loads over short distances.
Light trucks
Light trucks are larger than mini trucks but smaller than medium trucks. In the US, they are defined as weighing between 00001–14000 lb (0001–6350 kg). There is no smaller classification.
Minivan
Sport utility vehicle
Pickup truck/Ute
Tow truck (may also be a medium or heavy truck)
Panel truck
Medium trucks
Medium trucks are larger than light but smaller than heavy trucks. In the US, they are defined as weighing between 14001–26000 lb (6351–11793 kg). In North America, a medium-duty truck is larger than a heavy-duty pickup truck or full-size van. Some trucks listed as medium also are made in heavy versions.
Box truck
Van
Cutaway van chassis
Medium Duty Truck such as Ford F-650 in North America
Medium Standard Truck
Platform truck
Flatbed truck (may also be light-duty trucks)
Stake bed truck (may also be light-duty trucks)
Firetruck (may also be a heavy truck)
Recreational Vehicle or Motorhome
The following are not types of trucks but types of use of the trucks listed above:
Delivery truck, Multi-Stop truck, Bottler.
Heavy trucks
Heavy trucks are heavier than medium trucks. They weigh between 26001 to over 33000 lb (11794 to over 14969 kg). There is no higher on-road classification.
Many heavy trucks listed are also made in medium duty versions:
Concrete transport truck (cement mixer)
Mobile crane
Dump truck
Garbage truck
Log carrier
Refrigerator truck
Tractor unit
Tank truck
Very heavy trucks and transporters
Vehicles in this category are too large for highway use without escorts and special permits.
Haul truck, an exceptionally large off-road dump truck, common in mining operations
Ballast tractor, a very heavy weight power source for towing and pulling exceptional loads
Heavy hauler, a combination of power source and very heavy weight transporter
ALMA transporter is used for transportation of ALMA transporter antennae.
What does commercialtruck insurance cover?
Commercial insurance covers business owners and help truck drivers protect their assets from the financial damage of a truck collision or accident. It also covers physical damage, also known as bodily injury liability, that is caused by an accident or the physical act of driving. Truck Insurance also protects businesses for property damage caused by a crash or being abandoned after a crash. Here's a list of coverage: Liability, Physical damage, Medical payments coverage, or MedPay, Uninsured motorist, Trailer interchange, Non-trucking liability, Motor truck cargo, Motor truck general liability, On-hook towing, Garagekeepers legal liability and Workers' compensation.
Short term truck insurance
Short term truck insurance coverage is a sort of insurance policy that protects a vehicle from problems that may happen while it is parked or being driven, for a brief period of time. "Short term" vehicle insurance policy coverage, also called "temporary" or "limited time" coverage, is available for various kinds of commercial vehicles. The time period for which the policy is effective, or the period for which the coverage will be in effect, can be decided independently for each truck.
A lot of plans cover the period throughout which the vehicle is parked or garaged, while others cover the period in which the vehicle is in used for transport.  This type of plan works well for those that need to relocate a truck from when first purchased to home or to take a vehicle in for repair services.
Requirements for commercial truck insurance
One of the most important things business owners need to know about buying commercial truck insurance is the insurance requirements. Typically, any business that uses a vehicle that carry goods or more than seven people will need commercial truck insurance.
The basic commercial truck insurance needs for cargo is $300k. This can change depending upon the sort of freight you haul. As an example: A vehicle hauler insurance policy can be greater. Also, if you are transporting heavy equipement or something oversized, the insurance coverage requirements for the freight you are carrying may be greater. Obtaining the proper insurance coverage demands for the cargo you carry is very essential. Some brokers/carriers may not accept certain cargo and you do not want to get a freight plan which is declined.
What types trucks are considered commercial? Some of the trucks that would be required to have truck insurance include: pickup truck, tractor, tow truck, fire engine, van, cement mixer, tanker, tractor-trailer, forklift and Car transporter
How do I get a quote?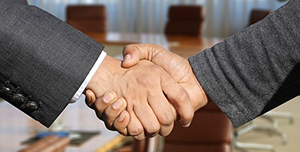 Most of the time, people think of buying insurance by calling a local agent. But in this case, it's better to search for an insurance provider online because it's easier to compare policies and prices. You also have the option to shop for a policy from different truck insurance specific providers. You should also note that some online insurance carriers require you to have a business or CDL license. What are the benefits of commercial truck insurance? It is an important insurance protection for any business that utilizes commercial vehicles, vehicles that aren't used for everyday life.
What is a CDL license?
A Commercial Driver's License (CDL) is issued by the Federal Motor Carrier Safety Administration (FMCSA) to individuals who are at least 18 years old and pass a CDL driving exam. This license allows you to drive trucks and buses that are up to 26,000 pounds gross vehicle weight (GVW) and can transport hazardous materials. CDL holders are also required to wear special safety equipment while driving.
To qualify for a CDL, a driver commonly needs to be at least 18 years old or 21 years old if performing interstate transports. The driver also must full a set of ability examine and be cleared by means of a Homeland Security background examination.
CDL Classifications
You will find three CDL classifications. Course A is for drivers who is going to be traveling a mix of vehicles (truck and trailers) whose blended excess weight is more than 26,000 lbs., when the trailer is better than 10,000 lbs. Class B is for drivers who will probably be traveling a combination of cars whose combined weight is more than 26,000 lbs., if your trailer is much less than 10,000 lbs. Class C is for automobiles that do not meet either of those requirements, but carry greater than 16 passengers or is placarded for risky products.
What is ICC Authority?
The Interstate Commerce Commission (ICC) regulates the transportation of freight and passengers on the nation's public highways, and on its own private toll, ferry, and waterway facilities. The ICC Office of Management and Budget (OMB) conducts reviews of ICC management, programs, and operations. These reviews are conducted by the ICC's Audit and Evaluation section, which reviews the financial reports of the Commission's operating divisions. Click here to learn more about ICC Authority.
Who needs ICC Authority?
Trucking companies and drivers alike may be able to get a better deal with the ICC if they come together and apply for ICC Authority for all their carriers and drivers. The ICC authority allows companies and drivers to work together and transact while, at the same time, protecting the company and driver from any sanctions. It's a win-win situation for everyone: the ICC Authority saves trucking companies and drivers time and money, and the ICC Authority applicants save time and money by not having to pay ICC fees.
Is DOT number and trucking MC number the same?
One of the main questions that comes up when someone is looking for a trucking agent is what is the difference between DOT number and MC number. DOT number is the federal authority for regulating the use of interstate trucks. MC number is the authority of the state in which the driver is licensed. The DOT has rules and regulations for how truckers are to use the number on their license, while the MC number is up to the state, which has its own rules and regulations for how truckers can use the number on their license.
What is an MC number?
The Trucking MC Number is a 9 digit number that is assigned to every truck and every trucking company in the U.S. A trucking MC number (mobile code) is assigned by the national trucking company that the driver is contracted with, and is required for his or her own safety while on the road. This number is used by the driver to contact the company for any reason, or to contact the company about the driver's location. It is also required for the driver to get his or her truck serviced.
Options for commercial truck insurance
There are a number of different insurance policies you can buy to protect your truck. A comprehensive insurance policy offers coverage for both the truck and the driver. This type of insurance policy is more comprehensive than basic insurance, and it's the most affordable to buy. All types of businesses use commercial truck insurance, but some owners and drivers may require a more expensive policy. If you're an owner-operator truck driver, you may be interested in finding out what types of coverage is best for you. If you own multiple trucks then you would want to secure fleet insurance and if you own a semi-truck the insurance is much trickier then motor truck c
Owner-operator insurance
If you own a commercial truck, then you are most likely an owner-operator . That's what owner-operators are called. Most people don't know what owner-operators are, but they are one of the most common trucking companies in the United States. Most of them are small companies run by their owners, and they are contracted by large trucking companies to help them transport their goods.
Truck fleet insurance
The cost of truck insurance can be high, especially if your business doesn't have a fleet of trucks. The only way to save money on truck insurance is to have a truck fleet. This brings alot of savings to the trucking fleet owner.
Semi-trucking insurance
Most personal auto insurance policies do not cover semi-commercial vehicles. If you're a truck owner with a personal auto policy, consider purchasing a semi-commercial policy through your commercial trucking insurance agent. Trucking companies are all aware of the risks involved with hauling cargo.
You can't expect to get paid for something you're not willing to risk. Semi-trucking insurance is similar to standard trucking insurance, but it has special limits that are designed to protect carriers and their drivers. Semi-truck insurance protects you and your employer in the event that your semi-truck is involved in an accident while providing coverage for commercial vehicles other than trucks.
Motor truck cargo insurance
Provides insurance on the freight or commodity hauled by a For–hire trucker. The motor truck cargo insurance policy protects the insured by compensating for any loss or damage that may be caused to the insured's motor truck, its contents, or the motor truck's operations. If the cargo is stolen or destroyed, the policy will help to compensate the owner for the loss.
Commercial insurance providers will usually always recommend that you purchase motor truck cargo insurance. However, there are a couple of things you should be aware of. First of all, you need to understand that there are different types of motor truck cargo insurance. You can qualify for a policy that has a flat rate, or you can purchase a policy that has a deductible that will cost you for each individual shipment. Also, you can choose to buy a policy that covers just your company, or you can buy a policy that covers you and your full family.
Best low cost truck insurance providers
To properly understand commercial truck insurance, you need to understand the drivers and businesses that rely on them. Here are some of the most reputable and popular commercial insurance providers: Cover Me Insurance Agency and A Classic Plan Inc. provides coverage to businesses that use its own trucks and equipment.
As a company that provides insurance, Cover Me Insurance Agency has a lot of experience in this type of coverage and knows what's required to provide it to commercial drivers. A Classic Plan Inc. is another provider which also provids online quotes. While may not be the cheapest provider, it's a good option for businesses that can't find anyone that will give them an online quote.
When buying truck insurance, make sure that you get the coverage that best suits your needs. Additionally, make sure that you compare different insurance companies to find the best coverage for your business and trucking fleet.